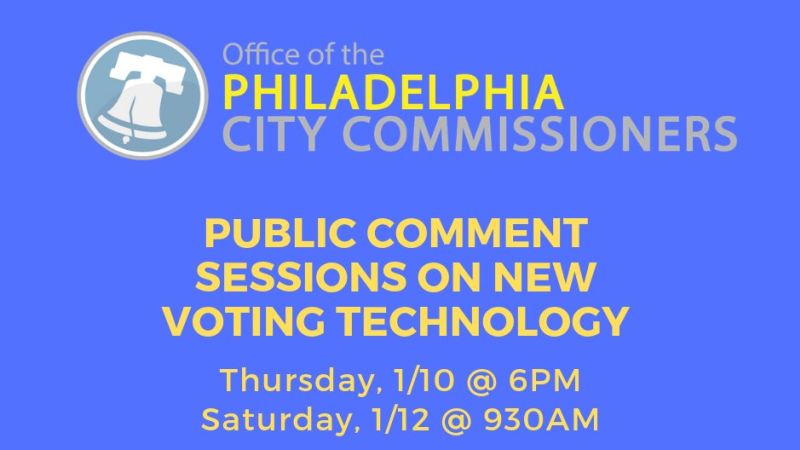 Philadelphia is getting new voting machines! The current City Commissioners put out a request for proposal about a month ago, and now wants to hear from Philadelphians on what your concerns are.
Setting aside the minimal notice for these meetings, I hope you can attend! My hopes for the new machines are security, as Pennsylvania is considered one of the most hackable states, a paper trail to make audits possible, and a simple, intuitive machine.
I consider Optical Scanners to have the best system these days. They combine paper ballots, which you mark your vote on, and then you feed into a secure scanner that reads the votes. The ballots are stored securely with the scanner in case of an audit. There are additional security features, and votes are easier to count and verify.
I'll be attending both Thursday and Saturday sessions, and I hope to be able to speak to the commissioners to tell them what I think!